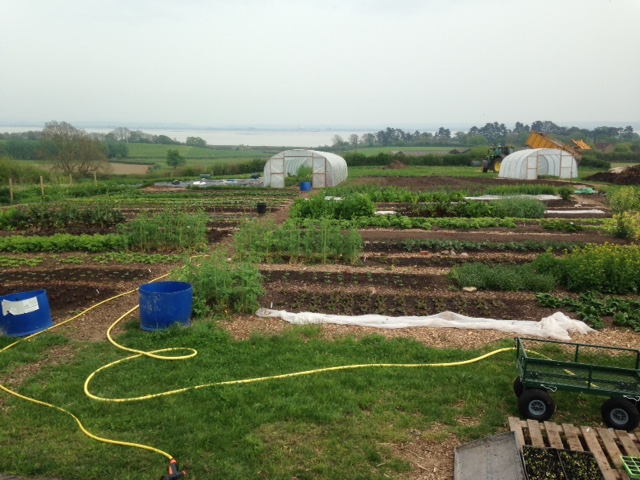 A market gardener based on the Usk road between Chepstow and Usk. I've been operating for five years and in 2021 I moved into my own field, complete with house on-site. This is a major step up from begged and borrowed fields and will allow us to offer more long-term crops such as fruit, asparagus, strawberries etc. I have two 20m polytunnels to make sure I can offer as much produce as possible as early and as late as possible each season.
Everything I grow is to organic standards and I use the 'no dig' philosophy, Everything I sell, is sown, planted and harvested by me with help on harvest day from my wife Alyson – with occasional additions from my friend Julian from Portskewett, who was one of the early adopters of organic growing back in the late 60s!. Visits very welcome –  check out my facebook page – search for Oakfield Growers Chepstow.
I'm a 56 year-old ex-science teacher and have also worked in recruitment – which experience convinced me that I needed to work in an ethical environment and outdoors, and I really haven't looked back. There's only so much moaning one can do about the poor quality of food available in supermarkets, the destruction they have caused in the economy at large and their selfish business ethics, before you have to actually DO something! And I really appreciate the support I have received over the years from so many people that understand this and have the same objectives x!